Austin is the capital of state Texas in U.S. and one of the fastest growing city in United States. The city is center of numerous appealing lakes, heals, waterfalls, river etc scattered at different regions. The official slogan of this city – "The Live Music Capital of the World" that refers to many musicians and live concert that held in the city. From time to time many unofficial slogans came into the picture. There are lots many eye soothing and must visit places are there. In this article we have compiled 10 best one where you must go if you are in visit to Austin.
Bullock Texas Museum-The Bullock Texas Museum is located at 1800 Congress Avenue, Austin. The museum runs an onsite IMAX Theatre. If you have interest in knowing the history of the state then go to this museum to grab and boost up your knowledge about the same. Through attractive exhibits with audio presentation and film you may probably well aware about its glorious history. So don't think twice just go once in this museum.
The State Capitol-The state Capitol is located at 1100 Congress Avenue, Austin. It was established in 1888. It is the home place for the State Governor and the Chambers of the Texas Legislature. The special attraction of this capitol is its charming and well architecture monuments which are spread along the 22 acres of grounds. It is famous as a National Historic Landmark and one of the Austin's must visiting site.
Lyndon Baines Johnson- The Lyndon Baines Johnson is a Library as well as a Museum which is located at 2313 Red River Street, Austin. This museum and library tells you the glorious achievement and possession of the state from President LBJ's long period of career. It carries exhibits that are related to the President and also important issues that rose at that time.
Zilker Metropolitan Park and Botanical Garden-The Zilker Metropolitan Park and Botanical Garden is located at 2100 Barton Springs Road, Austin. If you are a lover of nature and natural sceneries then must visit to this park. This is an important recreation center of Austin. Inside the park you will see beautiful lakes, surrounded by flowers, 30 acres of plats which include themed gardens, Japanese gardens, streams, pools, waterfall and lots more. You can spend one whole day here without getting tired.
Texas Memorial Museum-The Texas Memorial Museum is located at 2400 Trinity Street, Austin. This museum is a hub of science and history related antique things. So if you have interest in these then this museum is must visiting place for you. There is huge collection of items which well describes the Lone Star State history. The whole museum is divided into sections – Biology, Geology, Paleontology, Ichthyology, Herpetology, Entomology along with millions of specimens collection.
Lake named Lady Bird-TheLake named as Lady Bird is located at 4801 La Crosse Avenue, Austin. It was established in 1960 for the purpose of providing a fixed water source to Austin. It is scattered around 416 acre areas. It is among the important recreation centers of Austin. Many of its visitors do boating in the lake and its huge area is used for some music festivals, concerts etc. The specialty about this lake is that the thousands of migratory Mexican bats make their living place under the pool during summer time.
The French Legation- The French Legation is located at 802 San Marcos Street, Austin. It is among the oldest buildings of the state which was established in 1841. The building contains age old antique furniture and decoration. Many times this building is used for many live activities like- concerts, lectures, tours, themed events etc.
Umlauf Sculpture – Umlauf Sculpture is a garden and museum which is located at 605 Robert E Lee Road, Austin. This garden cum museum presents numerous works done by the renowned sculptor of 20th century named Charles Umlauf. Here you will get many artifacts, mementoes and artist's work.
Elisabet Ney Museum- TheElisabet Ney Museum is located at 304 E 44th Street, Austin. If you want to check out the 19th century portrait sculptor Elizabeth Ney then this is the center of your desire. Her studio naming- Formosa was the first studio of its variety. It is now one of the registered national historic places.
Mexic-Arte- TheMexic-Arte is a Museum which is located at 419 Congress Avenue, Austin. It represents the art and culture of Latino, Latin American and Mexican. The special highlights of this museum are painting, photography and sculptures.
 If you are visiting to the Austin then you must watch the above mentioned center of attractions inthe city. Each of them isunique and special along with their unique reason and view.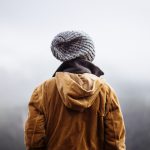 Austin capital of Texas in US is known to be 11th highly populated city in whole of the US and 4th in Texas. It is considered to be one of the fastest growing cities in US and second largest capital in US. The city has major attraction of lakes, waterways and rivers.