Austin with its steep terrain, Colorado River, creeks and parks is one of the most exciting places to settle in America and there are a good many reasons for this. Amazing landscapes, world-renowned scene for live music, esteemed restaurant culture, well kept green lawns, strong economy, pleasant climatea good education system and a funky environment in the city all draw many new residents to Austin. If you are planning to relocate to this beautiful city Austin has some great neighborhoods to offer where you can settle and make your home in peace.
Bastrop: Those interested in country living with the benefits of a city life can make Bastrop their home. Living in Bastrop is perfect for those who enjoy outdoors activities like fishing, kayaking and other water sports. The natural beauty of pine trees, four golf courses, Bastrop State Park and the Hyatt Lost Pines Resort & Spa all make Bastrop a very attractive proposition.
Bee Cave: Bee Cave situated around 12 miles to the west of Austin is popular due to its scenic beauty and easy access to Austin. There is an intriguing mix of old and new homes with two school districts that have an excellent reputation as far as academics and sports are concerned. The Hill County Galleria in the area adds to the appeal of Bee Cave.
Driftwood: is located between rolling hills and fantastic views in one of the most beautiful part of Texas, where peace and greenery abide yet be close to what Austin has to offer. The famous restaurant 'The Salt Lick' and Driftwood Estate Winery is found here. Other attractions are a club house with sauna, tennis courts and swimming pools.
Buda:Enjoy a small town environment in Buda which is quite appealing. The County Fair, Buda Fine Arts Festival and Wiener Dog Races are annual events held in Buda that give a traditional sense of community in the area.
Cedar Park: has in recent times become a much sought after place to live. Though once a sleepy town it has all the merits of being located near city living while enjoying a small town living.  With two independent school districts and a satellite campus of Texas State University, Twin Creeks, country club and golf course Cedar Park is quite popular with prospective residents who are looking for the right place.
Dripping Springs: is just 25 minutes from downtown Austin and is popularly known as "The Gateway to Hill County". Dripping Springs is a close knit community that has preserved the country values and lifestyle. This area appeals to families due to the best rated school district found here with elementary schools growing at a fast rate.
Lakeway: is about 30 minutes from downtown Austin. This place is a golfer's paradise as it is home to four gorgeous golf courses. Some homes in Lakeway offer spectacular views of Lake Travis where boating and sailing are in abundance
Besides these there are other good places to live in Austin like Liberty Hill, Lago Vista, Marble Falls, Manor, San Marcos, Taylor and many others.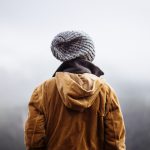 Austin capital of Texas in US is known to be 11th highly populated city in whole of the US and 4th in Texas. It is considered to be one of the fastest growing cities in US and second largest capital in US. The city has major attraction of lakes, waterways and rivers.