Austin located in the heart of Texas is a perfect holiday destination for people who love the outdoors and for music lovers. Austin has over the years undergone a cultural awakening to become one of the perfect hubs for music, food, film and festivals. Austin is renowned for some of the best hotels in Texas.
JW Marrlott Austin: is located in downtown Austin in 120,000 sq feet of space bringing countless amenities and luxury for its guests. Apart from a 24 hour service, LED and smart TVs and high speed internet it has three dining options, an Italian style restaurant 'Osterla Pronto', a Burger Bar and 'Corner' an authentic Austin eatery. The best attraction of JW Marrott is its location and easy access to the Capitol and the famous 6th
Westin Austin Downtown: This plush downtown hotel provides an unparalleled luxury in Austin being very close to live music venues, historic sites and popular food joints. The guests can enjoy flat screen TVs, wi-fi, floor-to-ceiling windows giving great city views. The hotel can boast of having the highest rooftop bar and a heated rooftop pool along with a fitness center and business center.
Hotel Van Zandt:Located in Rainey Street Historical District, Hotel Van Zandt is in reality a true charmer with rich elegance infused with Texas culture, having 319 rooms and 41 suites in 12,000 sq feet of space. One can enjoy Texas hospitality at its best with a blend of Klmpton in Hotel Van Zandt.
Hotel Granduca Austin: Hotel Granduca located on a hill overlooking the Wild Basin Nature Preserve is based on the vision of Italian sophistication with a strong emphasis on Italian flavors as far as its design and food are concerned. Amenities in the hotel include wi-fi throughout the hotel, shuttle service to downtown, game room, heated saltwater pool, authentic cuisine with Italian ingredients and flavors and not to forget it being pet friendly.
Lake Austin Spa Resort: This resort is one of the most luxurious all inclusive spa resorts set on Texas Hill County just an hour's drive from Austin. Its features include events and programs, fitness activities and gourmet meals. Outdoor activities like yoga, hiking and boating keep the guests occupied. There are more than 100 spa treatments including tropical facials and exotic massages that can be very relaxing and rejuvenating. Rooms with private porches and gardens offer a peaceful and tranquil environment for the guests.
The Mansion at Judge's Hill: This breathtaking mansion is located to the south of the Texas University campus with easy access to the art district and nightlife of Austin. This hotel has been hosting special occasions and weddings every year.
Hotel San Jose: is located in the heart of South Congress's busiest street but the guests can enjoy plenty of privacy. This hotel enjoys international acclaim for its extensive design and relaxed attitude.
Four Seasons Austin: is located on the banks of Town Lake near the entertainment district and Convention Center. Four Seasons has 291 guest rooms including 28 suites offering a large number of amenities.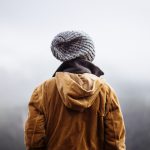 Austin capital of Texas in US is known to be 11th highly populated city in whole of the US and 4th in Texas. It is considered to be one of the fastest growing cities in US and second largest capital in US. The city has major attraction of lakes, waterways and rivers.