Austin is home to some great festivals in Texas. The city offers a wide range of events from food festivals, music concerts, sports competitions to museums exhibits and displays, all providing fun filled moments for the whole family. Due to the large number of music events taking place in Austin, it has been rightly named as the "live music capital of the World".  Although mega festivals like Austin City Limits, Texas Book Festival and SXSW are annual events, but every week is full of smaller events of all kinds to keep the residents and visitors always looking forward to these events. Some of the main festivals are
Austin Trail of Lights: Austin's Trail of Lights started in 1965 but has now grown to be one of Austin's most loved festivals. This is a two week event held annually at Zilker Park that includes 1.25 miles of lights with food, fun and entertainment for the whole family.
Lost Pines Christmas: Lost Pines Christmas is an annual festival held at Bastrop in Texas over a four day weekend. The Bastrop community celebrates Christmas with a variety of family activities that includes ice skating, carriage rides, stargazing along with food and wine tasting.
Migrations World Dance & Music Festival: This is a performance festival at venues like Holiday Inn Town Lake and Scottish Rite Theater.
Austin Free Week: This music festival is held at Multiple Locations in Austin.
Armadillo Christmas Bazaar: This Christmas Bazaar is an iconic event being held for over four decades with features like unmatched unique gifts, art and craft. The Armadillo's legendary music festival is another renowned festival where musicians from Central Texas perform all time favorite numbers.
FUMP Family Music Festival: is an annual family oriented musical event held every year in February where children of all ages perform along with art and craft activities and the proceeds of this festival serve as a Fundraiser for an affordable preschool for local families.
Austin Marathon and Half Marathon: This annual festival is held in February where people from all over participate in the 13 mile half marathon or 26 mile marathon through the heart of Austin. Other features at the festival are food vendors, loud music and loudly cheering spectators.
Star of Texas Tattoo Art Revival: This four day festival and convention takes place every year at the Austin Convention Center. This festival is a unique blend of entertainment and education with skilled tattoo artists and performers with tattoos. This festival features tattoo artists along with prospective persons who get a chance to get a tattoo by professional artists.
Austin MLK Celebrations: The festivities at the Austin MLK Celebrations consist of a grand march that begins in Downtown Austin from the Texas University campus andends at Hudson-Tillotson University campus with innumerable live music performances all day long. Local vendors and merchants have an array of distinctive items to attract the crowds.
The distinctive feature of festivals in Austin besides being a happy and fun filled affair is the fact that the list of festivals is long and unlimited. In fact there is a festival for every occasion one can think of, and people look forward to and participate in all the festivals.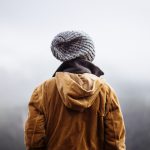 Austin capital of Texas in US is known to be 11th highly populated city in whole of the US and 4th in Texas. It is considered to be one of the fastest growing cities in US and second largest capital in US. The city has major attraction of lakes, waterways and rivers.