Austin, the capital city of Texas, located at the foothills of Texas Hill County is an incredible place where you can settle and work, due to its vibrant entertainment and culture, exotic cuisines and amazing outdoor scenes. The city is known for its numerous rivers,lakes, and waterways. There is so much to do here and its mild climate lets you enjoy outdoor activities round the year. Austin is the fourth most populous city in Texas and growing at a considerable rate over the years.
Austin is known as "City of the Violet Crown" as a colorful glow of lights is visible across the hills at sunset. Austin is supposed to be a city with clean air due to the no-smoking ordinances that applies to all public places including bars and restaurants. There are three man-made lakes within the vicinity of Austin namely Lake Austin,Lady Bird Lake, and Lake Walter E. Long that provide the right venues for swimming, boating and other related activities. Rock climbing at the Barton Creek Greenbelt, Bull Creek Park and McKinney State Park provide challenges for both beginners and expert climbers.
Austin Culture
Austin can be generally described as a friendly and laid back place where the residents seem quite informal and helpful.Austin is proud of its sophistication and cultural liberalism but due to the presence of Latinos in large numbers, Latino American culture is also visible there.But as a state capital and being home to the University of Texas, the city has a politically charged and rich cultural environment.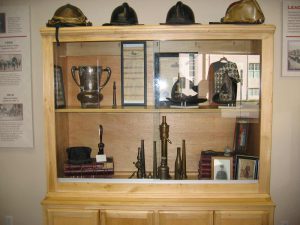 Austin's colorful past, imagination and vast nature can all be seen in the history, art and culture of the city. All this is visible in the cultural centers, museums, art markets outdoor theater and nature centers that make Austin very distinctive in nature. The Austin Fire Museum, Elisabet Ney Museum, Susanna Dickinson Museum and O'Henry Museum give a glimpse of Austin's past history. The Austin Nature & Science Center, Ziker Botanical Garden and Beverly S. Sheffield Education Center can show you Austin's nature at its best while the art scene is visible at the Asian American Resource Center or Dougherty Arts Center.
Cultural Events at Austin
Austin is rightly called the "live-music capital of the world" as you can find bands playing not only at venues but at several places around town. South by Southwest music fest is held every year while the Austin City Limits fest takes place in late summers. The "Trail of Lights" is a large event in Austin that has received national accolades while still being a cherished local tradition. This fest that began in the middle of last century has grown to be a community wide celebration that has expanded to about 2 million lights and 40 displays creating innumerable memories.
Austin is thus a relaxed yet energetic city but at the same time cultured, sophisticated and funky. It is basically a liberal city where one can dress quite casually but enjoy an active and sporty lifestyle.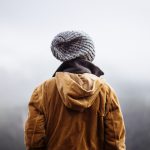 Austin capital of Texas in US is known to be 11th highly populated city in whole of the US and 4th in Texas. It is considered to be one of the fastest growing cities in US and second largest capital in US. The city has major attraction of lakes, waterways and rivers.